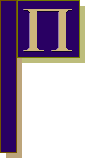 PI Engineering
724-378-1930 (Voice) 208-730-4774 (FAX) pie@engineeringpi.com (E-Mail)








About Us
When Fred Pappas, PE founded PI Engineering, his goal was to help clients by providing Professional Engineering Services at a reasonable cost. That goal was accomplished in the 1990's, and today we are focused on expansion. We have extensive experience across a wide variety of industries including the Nuclear Power industry. This diversity actually helps our clients because solutions in one industry, can often be applied in another industry, creating a unique solution. PI Engineering has handled multi-million dollar projects as well as one hour maintenance calls, so no project is too large or too small here at PI Engineering.
Because all of our technical personnel are degreed engineers, and mostly registered professional engineers, all of our clients receive very high quality results. Our solutions are truly "engineered" to provide more then just the end function. All of our solutions are designed with ease of maintenance, ease of operation, and ease of expandability all in mind. This all adds up to "peace of mind" for our clients.
Our talents are not limited to standard Automation and Control projects. We have expertise in Radio Frequency Control, Electric Power Distribution, Noise Immunity, Procedure Writing, Technical Manual Writing, Electronic Circuit Design, Database Development, Networking, Main Frame Application Development, and Project Management just to name a few. So give PI Engineering a call for any of your automation, control, or electrical engineering needs, you will be glad that you did!!!!!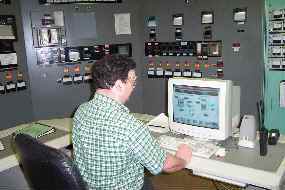 Acid Plant Control System Designed and Implemented by PI Engineering
[ Back ]